The Commit to C.A.R.E. partner program
Fueling awareness and distribution of infectious diseases information for everyone.
Learn more about how your professional or trade association might become a Partner Organization.
Thank You to Our Partners
We are grateful to the following organizations that have raised their hands to support the Commit to C.A.R.E. initiative.
ABSA was founded in 1984 to promote biosafety as a scientific discipline and serve the growing needs of biosafety professionals worldwide. Its goals are to provide a professional association that represents the interests and needs of biological safety practitioners and provides a forum for the continued and timely exchange of biosafety information.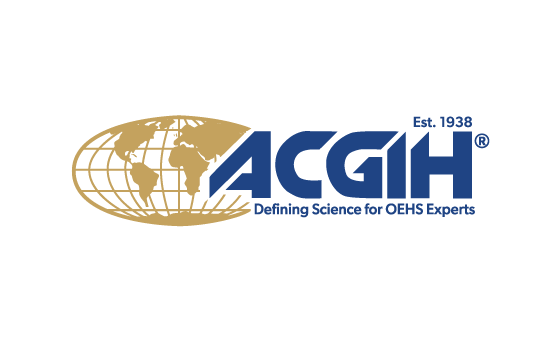 ACGIH is a 501(c)(3) charitable scientific organization that advances occupational and environmental health. ACGIH's mission is to advance occupational and environmental health globally by providing educational programs, scientific data, and technical knowledge to Occupational and Environmental Health and Safety (OEHS) professionals in the interest of workers and the public. ACGIH is known for its development of the Threshold Limit Values (TLVs) and Biological Exposure Indices (BEIs). For 85 years, ACGIH has been considered a well-respected organization by individuals in the industrial hygiene and occupational and environmental health and safety industry.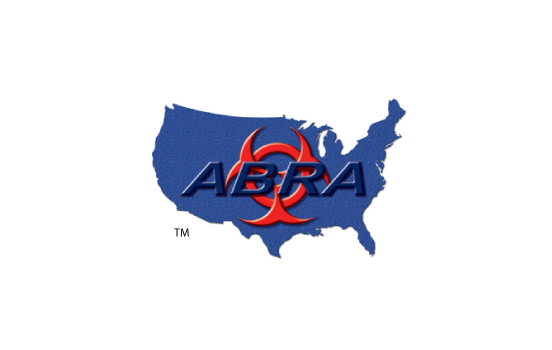 When the first responders or environmental health officials have left the scene and finished their investigation, family members are often left with dealing with an unforgettable mess or contaminated property. Crime/Trauma/Suicide or infectious disease events happen every day and this is where the unsung heroes of the American Bio Recovery Association can help. The member companies and certified technicians within ABRA are among the highest trained and regarded in the field of responding and mitigating the unthinkable. ABRA Active Member companies and technicians voluntarily invest in ABRA's peer-reviewed third-party certification programs. They are dedicated to being the best at what they do. With so many companies claiming they are certified, the professionals of ABRA offer the consumer peace of mind knowing that when they search for help on this website, they are getting the best care in the industry.
The American College of Occupational and Environmental Medicine, ACOEM, champions the health and safety of workers and workplaces through education, networking, and open dialogue across the occupational and environmental medicine field. For over a century, ACOEM has been at the forefront of studying the impact of work on health, and health on work. By providing world-class continuing education, certification, and community building, ACOEM's members become empowered to take on a multi-faceted healthcare ecosystem.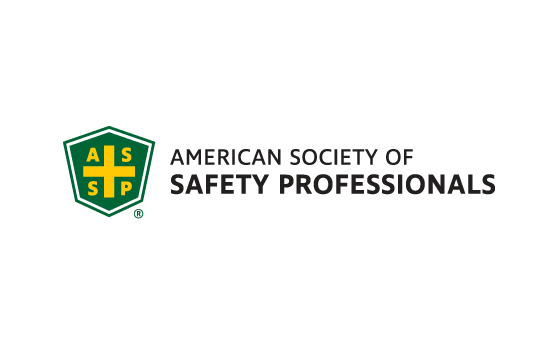 The American Society of Safety Professionals is a global association for occupational safety and health professionals.
For more than 100 years, we have supported occupational safety and health (OSH) professionals in their efforts to prevent workplace injuries, illnesses and fatalities. We provide education, advocacy, standards development and a professional community to our members in order to advance their careers and the OSH profession as a whole.
AOHP is dedicated to healthcare personnel's health, safety, and well-being. AOHP is the only national professional organization with the exclusive mission of addressing the needs and concerns of occupational health professionals in healthcare settings.
AIOH was established in 1980 and is the peak organization representing professionals working in occupational hygiene in Australia. Membership of AIOH is open to professional occupational hygienists and those interested in worker health protection and a healthier work environment. It is the largest organization representing occupational hygienists, with over 1,000 members.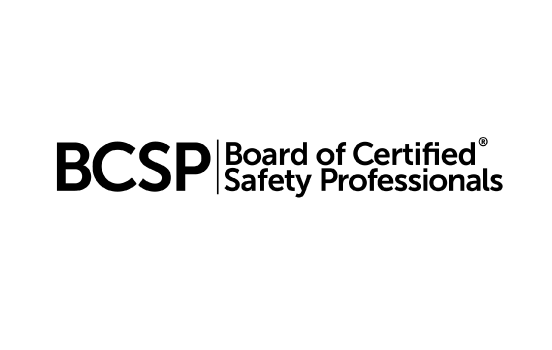 The Board of Certified Safety Professionals (BCSP), a not-for-profit corporation headquartered in Indianapolis, Indiana, has been setting and certifying the technical competency criteria for safety, health, and environmental (SH&E) practitioners since 1969.
In that time, over 100,000 BCSP credentials have been achieved by our safety practitioner pioneers, improving safety practice by meeting the challenge of achieving and maintaining quality, accredited safety certification—The Gold Standard.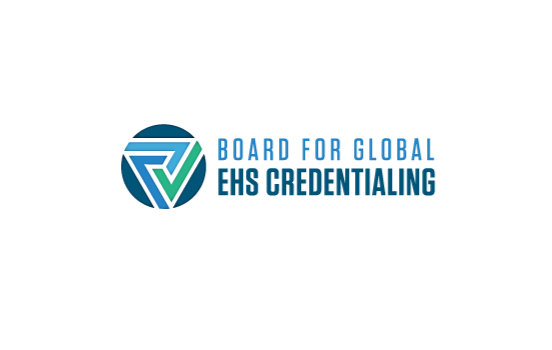 The Board for Global EHS Credentialing (BGC) is the premier global credentialing body for professionals who protect and enhance the health, safety, and environment of people at work and in their communities. Our rigorous, reliable, and valid credentialing process elevates the expectations of professionals who work in the environment, health, and safety (EHS) fields and allows them to demonstrate their commitment and ability to work at the highest level. BGC understands the importance of impartiality in carrying out its certification activities, so the Board and staff manage conflicts of interest and ensure the objectivity of all certification activities. BGC will evaluate all applicants and Certificants using the criteria established and will not discriminate on the basis of race, creed, national origin, religion, age, disability, political affiliation, sex, sexual orientation, or marital, parental, military, or any other legally protected status.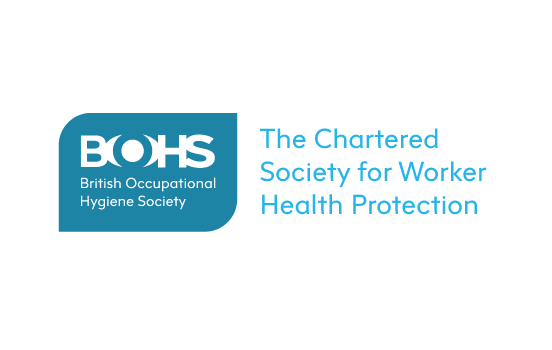 BOHS – the Chartered Society for Worker Health Protection
The British Occupational Hygiene Society (BOHS) is a science-led, charitable body and the UK's leading authority that works to protect everyone's right to a healthy working environment. Founded in 1953, it's one of the largest occupational hygiene societies in Europe and the only professional society representing qualified occupational hygienists in the UK. BOHS provides internationally recognised qualifications, scientific conferences, and membership services, and has over 1400 members across 57 countries and numerous fields of worker health.
Occupational hygiene is the science of worker health protection. It is about protecting people and keeping them healthy and safe at work. Often the risk from health hazards present in the workplace are not readily apparent, recognised or understood. They can cause serious ill health in the short term from relatively high exposures, or over the longer term from repeated relatively low levels of exposure if appropriate measures to control exposure have not been applied.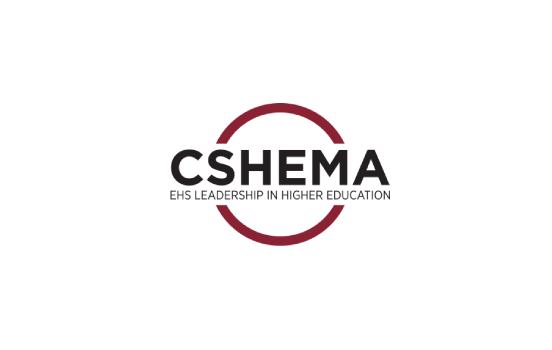 The Campus Safety Health and Environmental Management Association (CSHEMA) supports campus-based EHS professionals by empowering and improving our profession in higher education. CSHEMA's core values of honor, integrity, dignity, inclusion, diversity, service, advocacy, commitment to problem solving, and commitment to education supports our mission. CSHEMA augments this via the wide variety of subject matter expertise of our membership and building partnerships.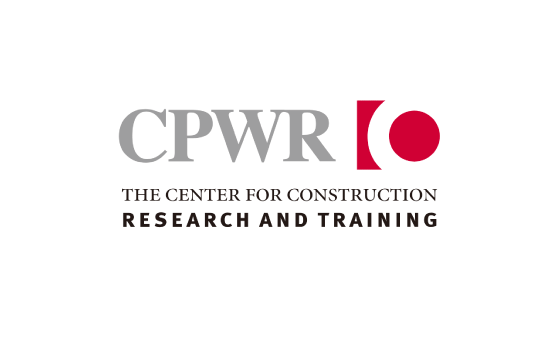 CPWR - The Center for Construction Research and Training is a nonprofit dedicated to reducing occupational injuries, illnesses and fatalities in the construction industry.
Through our research, training, and service programs, we serve the industry nationwide by collaborating with key partners, including workers, contractors, project owners, health and safety professionals, researchers, key government agencies, unions, and associations. Created by NABTU, CPWR is a world leader in construction safety and health research and training.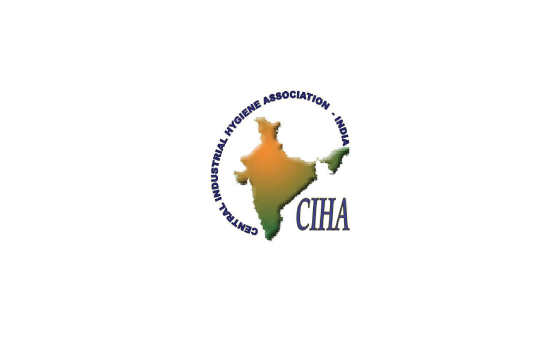 As part of awareness in the field of Industrial Hygiene by professional individuals the need of an association was felt and "Central Industrial Hygiene Association" was founded and registered under the Bombay Public Charitable Trust Act 1950, dated 31/08/2004.
Our goal is to create a platform which would help the society to adopt and practice safety, health and hygiene polices and procedures in order to prevent and control occupational health related problems while also providing a professional network for industrial hygienist around the world.
The Household and Commercial Products Association (HCPA) is the premier trade association representing companies that make and sell $180 billion annually of products used for cleaning, protecting, maintaining, and disinfecting in homes and commercial environments.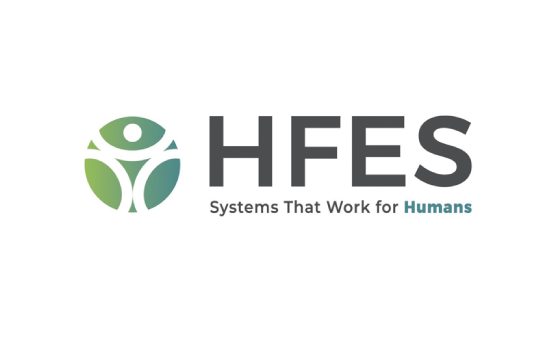 The Human Factors and Ergonomics Society, founded in 1957, is the world's largest scientific association for human factors/ergonomics professionals.
HFES provides education, builds connections, and advocates on behalf of human factors/ergonomics field—from students to researchers, and industry practitioners—and fosters collaboration across the spectrum of professionals to drive forward advances in human factors and ergonomics because HFES believes that the seamless connection between humans and systems, and the connection between research and application, is vital to keeping all human beings safe.
Established in 1995, the Indoor Air Quality Association (IAQA) is dedicated to bringing practitioners together to prevent and solve indoor environmental problems for the benefit of consumers and the public.
The IAQAA is dedicated to bringing practitioners together to prevent and solve indoor environmental problems for the benefit of customers and the public.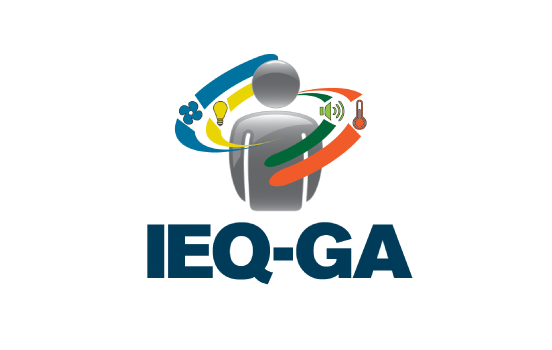 The mission of IEQ-GA is to provide an acceptable indoor environmental quality (thermal environment-indoor air quality-lighting-acoustic) to occupants in buildings and places of work around the world and to make sure the knowledge from research on IEQ get to be implemented in practice.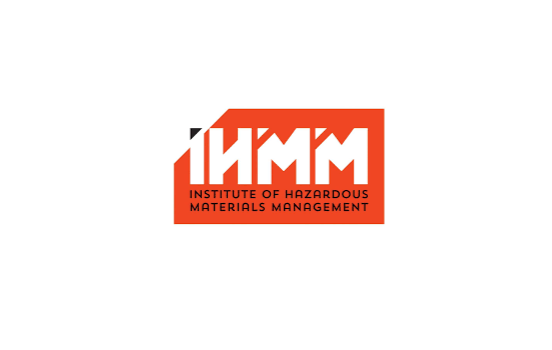 Founded in 1984, the Institute of Hazardous Materials Management® (IHMM®), is a not-for-profit organization. IHMM has been protecting the environment and the public's health, safety, and security through the creation of credentials recognizing professionals who have demonstrated a high level of knowledge, expertise, and excellence in the management of hazardous materials, dangerous goods transportation, environmental protection, health, and safety.
From its creation in 1987, IOHA has grown to 35 member organisations, representing over 20,000 occupational hygienists worldwide.
IOHA provides an international voice of the occupational hygiene profession through its recognition as a non-governmental organisation (NGO) by both the ILO (International Labour Organisation) and WHO (World Health Organisation).
The International Safety Center is committed to improving the safety and health of healthcare workers. The Center is a woman-led, nonprofit research and advocacy organization. We are a global occupational research leader and advocate for safer healthcare workplaces worldwide. The Center conducts epidemiological research, surveillance, and outreach to measure and prevent sharps injuries, needlesticks, blood, and body fluid exposures. The Center's work has informed the data-driven interventions, controls, and programs that protect healthcare workers.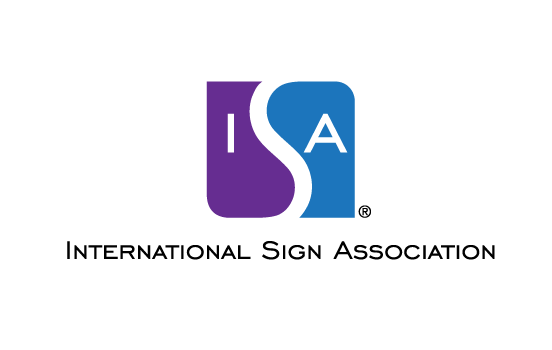 The International Sign Association (ISA) is devoted to supporting, promoting and improving the sign, graphics and visual communications industry through government advocacy, education and training programs, technical resources, stakeholder outreach and industry networking events. Through its strategic partnerships with affiliated organizations and business partners, ISA offers its members programs and services to grow their business.
ISIAQ was founded in 1992 by 109 international scientists and practitioners following the 5th International Conference on Indoor Air Quality and Climate, Indoor Air '90 (Toronto, 1990). It is an international, independent, multidisciplinary, scientific, non-profit organization whose purpose is to support the creation of healthy, comfortable, and productivity-encouraging indoor environments.
The LIUNA Training and Education Fund is an integral part of the Laborers' International Union of North America (LIUNA), one of the oldest and most respected labor unions in the world.
LIUNA Training develops the curriculum, certifies the instructors, and supports a network of over 70 affiliated training centers throughout the United States and Canada. Our programs are used to train Construction Craft Laborers in the many different career opportunities available to them as a member of LIUNA.
Quality and Safety as our absolute priority. Excellence is our guide. For every one of our products, our services and our innovations, we are in a constant quest to offer the best.
This quest starts by using the highest-quality ingredients from carefully-selected suppliers, and continues with our Research & Innovation and manufacturing processes. It also means creating products and services that are as effective as they are safe. In all our laboratories, plants and subsidiaries, our teams comply with internal norms that go far beyond current external regulations.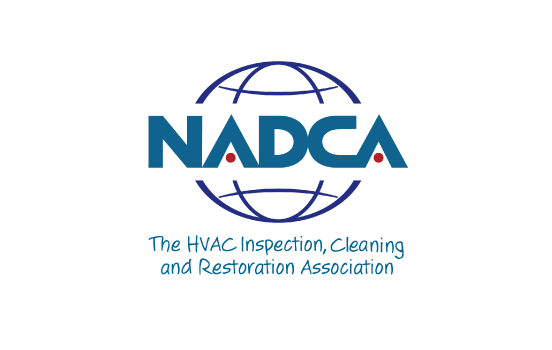 NADCA: The HVAC Inspection, Cleaning and Restoration Association, otherwise known as the National Air Duct Cleaners Association (NADCA), was formed in 1989 as a nonprofit association of companies engaged in the cleaning of HVAC systems. Its original mission was to promote source removal as the only acceptable method of cleaning and to establish industry standards for the association.
NADCA's mission has expanded to include qualified companies engaged in the inspection, cleaning and restoration of HVAC systems.
The National Environmental Health Association works to build, sustain, and empower the environmental public health workforce to protect and promote safe and healthy environments.
The National Safety Council is America's leading nonprofit safety advocate – and has been for over 100 years. As a mission-based organization, we focus on eliminating the leading causes of preventable death so people can live their fullest lives. We focus our efforts where we can make the greatest impact: workplace, roadway and impairment.
Throughout the 1970s and 1980s workers in Ontario became increasingly aware of the toll of injury and disease caused by dangerous and unhealthy working conditions. A groundswell of opinion demanded more effective diagnoses of work-related health problems and prevention strategies. The Occupational Health Clinics for Ontario Workers (OHCOW) was established in 1989 by the Ontario Federation of Labour (OFL) and is funded through the Ontario Ministry of Labour (MOL). The first clinic opened in 1989 in Hamilton, with subsequent clinics opened in Toronto, Windsor, Sudbury, Sarnia, Thunder Bay, and more recently, Ottawa.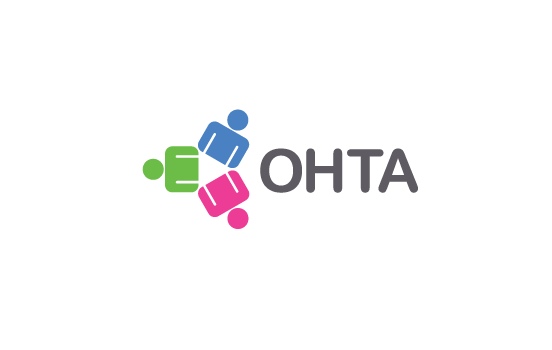 The Occupational Hygiene Association (OHTA) began as an international collaboration amongst dedicated occupational hygienists from several nations who wanted people from around the world to enjoy the benefits of a healthy working environment.
It was established as an international training scheme and qualifications framework which provides high-quality training materials in several languages and the infrastructure for low-cost training courses, as part of an internationally recognised programme of study.
We develop training materials and make them readily available for use by students and training providers. We also promote an international qualifications framework so that all hygienists are trained to a consistent, high standard, recognized in all participating countries.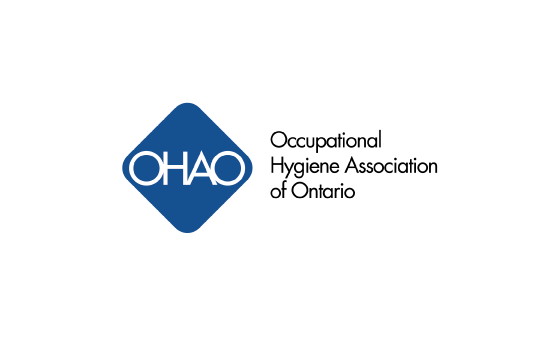 The Occupational Hygiene Association of Ontario (OHAO) is the number one resource in Ontario for people with an interest in occupational hygiene. OHAO has something to offer everyone with an interest in the field of occupational hygiene. All members also receive the OHAO Forum quarterly newsletter, member discounts on job postings and directory listings and the ability to serve on committees and the OHAO Board.
The Society of Critical Care Medicine (SCCM) is the largest non-profit medical organization dedicated to promoting excellence and consistency in the practice of critical care. With members in more than 100 countries, SCCM is the only organization representing all critical care team's professional components. The Society offers a variety of activities that ensure excellence in patient care, education, research, and advocacy.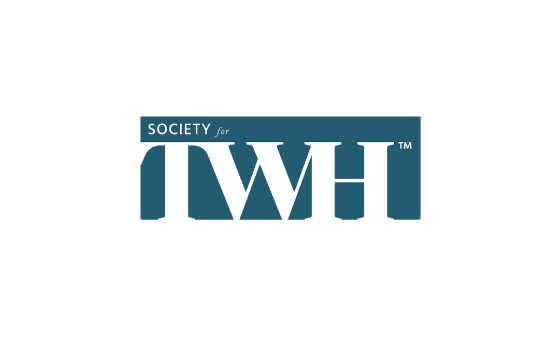 The Society for Total Worker Health, founded in 2022 as a 501c3 (application pending), unites members with a shared passion: advancing worker health, safety, and well-being.
The Center for Health, Work & Environment serves as the fiscal and program partner for the Society, supported by a Center of Excellence for Total Worker Health® Cooperative Agreement U19OH011227, funded by the Centers for Disease Control and Prevention and the National Institute for Occupational Safety and Health.
The issues facing today's workers and workplaces require a new approach. We must bring together people from across disciplines to address complex challenges through shared learning and collective problem-solving.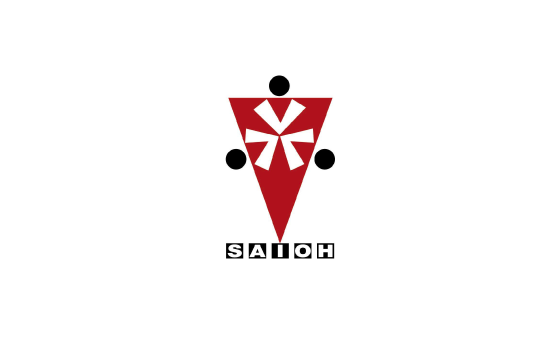 SAIOH has approximately 900 members and an annual budget of about a million rand which is applied to branch and head office incidentals. SAIOH is dependent on sponsorship and membership fees to sustain itself and provide a service to members. These services include but are not limited to:
The OHSA Journal and Safety First Magazine
SAIOH Events and OH-related Matters
Workplace Health Without Borders works to advance the protection of workers and promote best practices to improve worker safety and Health. To this end, in 2019 WHWB International signed a Memorandum of Collaboration with the United States National Institute for Occupational Safety and Health (NIOSH).
Why partner with
Commit to C.A.R.E.?
Make organizations and communities safer from infectious diseases
Infectious diseases are here to stay, and we want to do something about it. By becoming a member, you are helping spread the word on how to make workplaces and communities safer from infectious diseases.
Help end information and resources inequality
Infectious diseases affect unprivileged communities the hardest. By becoming a member, you will be helping these communities get the information they need to be protected from infectious diseases.
Advocate for a healthier tomorrow
Let's start working today on a safer tomorrow. By partnering with Commit to C.A.R.E., you will be helping create a safer tomorrow regarding infectious disease spread and threats.
Determine the level of support you will give to Commit to C.A.R.E.
Wait to be contacted by Commit to C.A.R.E.
Provide us with your organization/agency's logo to add to the CommitToCARE.org website and communications materials.
This option is a combination of #1 above and your organization/agency's commitment to share information about this program with your colleagues. If you agree to this, your organization will be provided with a Media Toolkit that contains sample newsletter articles, sample email invitations for your members, sample social media posts, and artwork for you to add to your webpage.
This is a combination of #2 above, plus your organization/agency's commitment to appoint a liaison to help reach out to other audiences. We ask that this appointee help arrange brief webinars hosted by your group that will educate and mobilize even more people. The appointee would be invited to occasional meetings and be provided with a Leadership Toolkit to co-lead this public education effort.
Upcoming partner's events
Monthly
Weekly
Daily
List
MO

TU

WE

TH

FR

SA

SU
30

31

1

2

3

4

5
6

7

8

9

10

11

12
13

14

15

16

17

18

19
20

21

22

23

24

25

26
27

28

29

30

1

2

3